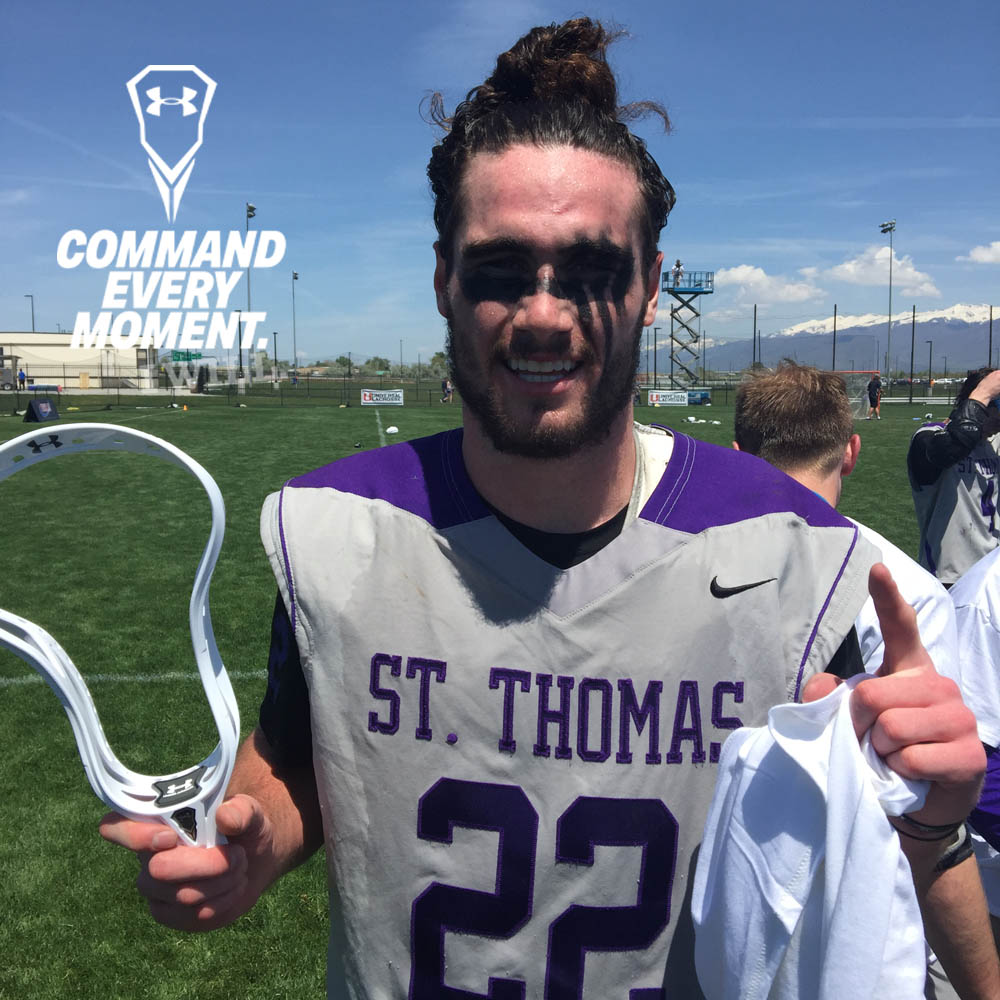 SALT LAKE CITY – After guiding the Tommies to their sixth national title at the 2019 MCLA National Championships powered by Under Armour, St. Thomas senior midfielder Mark Dowdle earned Commanding Performance of the Week powered by Under Armour for the period ending May 12.

Dowdle left his mark scoring over the 4-0 week for the Tommies, amassing six goals and six assists in the championship run. That was just one aspect of the Northbrook, Ill., native's contributions.

He played both ends of the field as a midfielder and was a monster in the transition game as a one-man clear. He was also on every faceoff as a wing player.

"Anyone who has watched us the past few years knows what an impact Mark can have on a game," said St. Thomas coach Brian Gross. "He made an impact in nearly every aspect of our games this week: offense, defense, faceoff wings, man-up and man down.

"On top of that, his leadership and passion have been contagious and we've seen other guys step up and follow in Mark's footsteps. It's truly been a pleasure having a senior captain bring that to our team day in and day out."

For his efforts in earning the Commanding Performance of the Week powered by Under Armour, Dowdle will receive a new Under Armour Command Head – a $100 value. Under Armour is the proud sponsor of the MCLA.