Opinion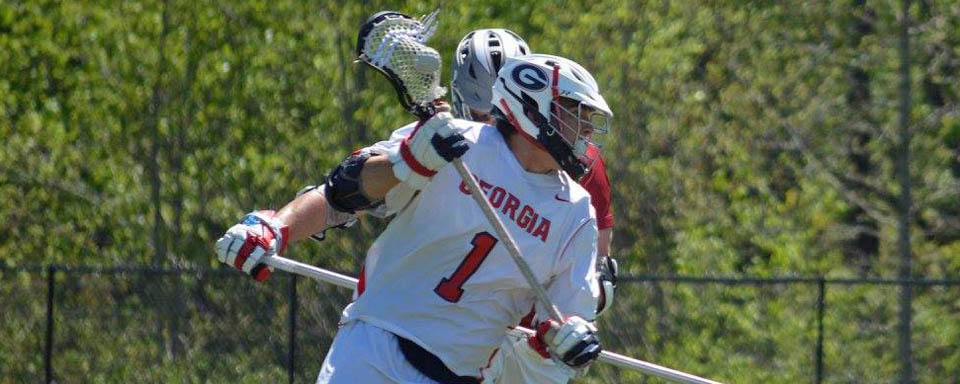 Saturday Recap: Grown Up Dawgs
by Jac Coyne | MCLA.us
LA CROSSE, Wis. – Let's be honest, Georgia was known more for its Twitter feed than its play on the field last year.
The Dawgs – aka "pups" – grew a large following with an understated, millennial brand of snark and humor that didn't necessarily register with a get-off-my-lawn type like me.
But there was no denying the Bulldogs' social media presence.
Good for them. I'm all for more eyeballs on the MCLA.
Their schedule in 2017, however, was not good for a name program like Georgia.
They weren't eligible for an at-large berth, they played two D-II teams and didn't qualify for the SELC tournament.
UGA had too much talent and too good of a coach for this to be their future destiny.
As we matriculated to 2018, a funny thing happened. The UGA social media scene dried up and the Dawgs have emerged into undoubtedly a Top 25 program when the polls come out next Wednesday.
It started before the season even started when Billy O'Haire constructed a schedule that would catch the selection committee's collective eye.
The team has done the rest.
It started by handing No. 24 Clemson its only loss followed by dropping No. 10 Arizona State on its own field and, most recently, downing No. 14 Colorado State, 10-8, on Saturday.


I think we may have an @MCLA Goal of the Year candidate here from @FSULacrosse freshman Reid Smith.

The individual effort gives the Noles a 7-6 lead at halftime. pic.twitter.com/gA0yQbb8Hy
— Virtually Varsity (@vvlacrosse) March 10, 2018
Those three ranked wins are fantastic, and will keep the Bulldogs in a great spot.

More importantly, UGA has three more ranked opponents to go.
And the contests against Northeastern, Florida State and Georgia Tech are all winnable with the way they are playing.
If they do win them, then the Bulldogs have strapped on their big boy boots and are ready for the big sandbox.
Yep, Georgia is all grown up. And we're all better for it.
* * *
California muscled its way to the national semifinals last year, but couldn't beat WCLL rival Cal Poly in a pair of meetings.
The Bears don't have the look of a semifinalist quite yet, but at least they have a win over the Mustangs.

Cal went down to SLO and edged the Mustangs, 9-8, for a big-time league win that puts the Bears in the driver's seat for the WCLL top chair. Cal isn't good enough to bank it already, but it's a good spot to be in.
Lakers Win 9-8 over @KSU_MLAX #AnotherGrandValleyVictory pic.twitter.com/KmbwnLpXnb
— GVSU Men's Lacrosse (@GVSULAX) March 11, 2018
Music City Judgement played out generally as we expected on Saturday.
Duluth cracked Columbus State, 16-3. St. Thomas drilled Florida Gulf Coast, 14-3, Dayton bounced Bridgewater State, 8-3, and Grand Valley State nipped Kennesaw State, 9-8.
Sunday's finale doesn't appear to have a whole lot of upsets in store for Nashville, but you never know.
The biggest mover in Division II was clearly Northern Arizona. The Lumberjacks traveled up to No. 8 Cal State Fullerton and dropped an 11-8 loss on the Titans.
If the 'Jacks beat San Diego on Sunday, they are looking at a three-game weekend starting on March 16 that could send NAU to Salt Lake City
The second biggest mover in D-II is UC Davis, which took down No. 14 College of Idaho to grab a second ranked win in as many weeks. The Aggies matchup with Sierra Nevada on April 7 could be a monster.
Concordia capitalizes on the chaos. The pull within one with 2 minutes left. Watch the end! @SLCLacrosse pic.twitter.com/AkZvxvxjaT
— Virtually Varsity (@vvlacrosse) March 10, 2018
No. 12 Concordia-Irvine played even with No. 3 Chapman, but the experience and cold-blooded poise of the Panthers saw them through. The Eagles are going to be in the postseason, and they'll be a frightening matchup.
Arizona State's one-goal nightmare continues. This time it was Liberty handing the Devils a 12-11 setback.
Colorado State and the Sun Devils meet up next Sunday in what could end up being an elimination game. Stay tuned.
DIVISION I NOTES: Utah beat Boise State, 25-5. Or something close to it. It was a big win…Sonoma State kept itself in the WCLL discussion with a 14-10 win over Stanford…BYU exploded late to bounce Florida State and complete a Texas sweep. The Cougars will probably have to beat Oregon to completely put the Davenport behind them, but they're getting close…speaking of D-Port, they rocked Buffalo to stay undefeated, setting up next weekend's title bout with Michigan State…I know we talked about it above, but Colorado State's loss to Georgia is problematic.

DIVISION II NOTES: San Marcos' win over San Diego is a bit of a changing of the guard. It wasn't an upset, per se – CSUSM was No. 17, USD was No. 20 – but this flips a commonly held script…Southern Oregon's loss to Portland State puts them in a precarious position regarding the PNCLL playoffs…D-II is getting kind of weird...the SLC Game of the Week is having a D-II edition and it is Northern Arizona at San Diego. Check it out.
Get your Commanding Performance of the Week powered by Under Armour to [email protected] by Monday!