Opinion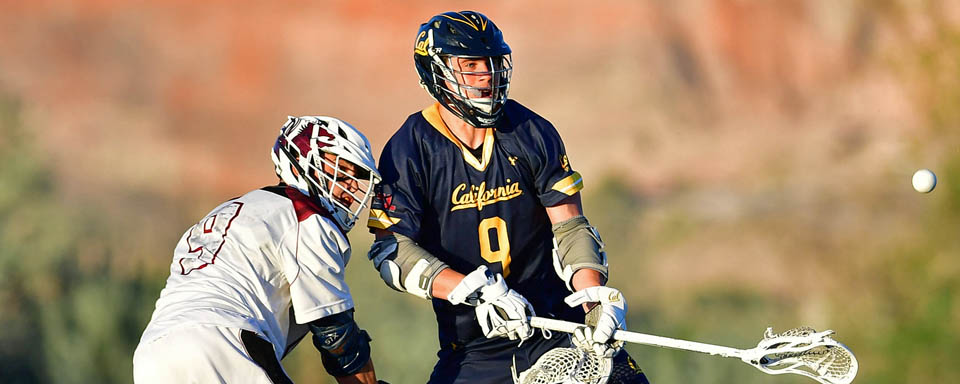 The Reverb: The WCLL Reality
by Jac Coyne | MCLA.us

LA CROSSE, Wis. – The best conference in the country right now is the WCLL.

The SELC and SLC might be able to make a run at the meaningless superlative, but after this weekend, the WCLL has things on lock down.

The cream of the WCLL crop is evident.

RESULTS: FRIDAY | SATURDAY | SUNDAY

Cal going into top-ranked (tied) Chapman's barn and walking away with a victory told us everything we need to know about this Bears team. Doubling it up with a solid victory over No. 13 Arizona State established Cal as a bonafide championship contender.

They aren't the top team in the country now from my perspective. Michigan State did too much last year to give it up without a loss. But Cal is clearly the flag-bearers for its league.

All eyes on Cal, for sure.

It's the rest of the band that make this league the tops right now.

There are plenty of candidates that should be considered No. 2.

Santa Clara is a decent choice. The Broncos went down and handled No. 9 Grand Canyon in the desert and just dumped Sonoma State this past weekend on the road.
https://t.co/9dJg8Oxbbm
— Cal Men's Lacrosse (@CalBearsLax) February 16, 2019
UC Santa Barbara has a case, as well. Despite a 1-2 record, they have a big win over No. 3 BYU that ratifies that one-goal loss to Cal earlier this season.
Stanford is now 4-0, including a win over UC Santa Barbara as well as Arizona (the only team to beat Santa Clara, so far).

It's still tough to tell what's up with Cal Poly, Sonoma, Dominican and Nevada, but there is certainly some promise with all of them. Heck, even Chico has beat a '18 tournament team (albeit a D-II team in UC Davis).

As mentioned before, these types of declarations are fluid. If Cal takes a loss to Florida State or USC in the next week, we're done here. Same with any of the other teams propping up the WCLL at this point.

But right now, it's the WCLL's word and you'll just have to deal.
Bulldogs take the W!
13-11 final! pic.twitter.com/rm0GSxG3We
— UMD Men's Lacrosse (@Duluthlacrosse) February 16, 2019
Duluth Grading Post
So what kind of scores should we give the Bulldogs for their 13-11 takedown of No. 1 and defending national championship North Dakota State? You figure it will be A-pluses all around, however there is one subject that is incomplete: sustainability.

We all know the UMLC is a grind, and it eventually caught up to the Bulldogs last year. After an 8-2 start, UMD finished with a 4-4 mark in the last eight games with every loss coming to a UMLC opponent. In each of the setbacks, the 'Dogs were held below double-digits.

Things are already looking rosier, as Duluth has a win over the Bison already – a team that handed it three of its six losses in '18. Next up in the UMLC queue is Dayton in late March.

More grades can be given out then.
BYU Blues
You still remember it, don't you? That quarterfinal game when BYU stunned Utah last year, ensuring no nouveau riche program would walk out the door with the MCLA hardware.

It was a special time.

While those memories still linger, the good vibes are getting further away in the rearview mirror. That's the reality after the No. 3 Cougars picked up a pair of losses on the road to No. 11 Concordia-Irvine and No. 17 UC Santa Barbara.
Did some digging on the numbers here. Assuming the tweets are correct, BYU was outscored 9-3 in the 4th quarters of their two games this weekend.

They lost by a combined total of 6 goals. https://t.co/b3aXyP97FQ
— Virtually Varsity (@vvlacrosse) February 17, 2019
As our friend (and BYU honk) Jordan Harris illuminated over at Virtual Varsity, BYU ran out of gas in the fourth quarter after taking leads into the final frame. Not a great look, but certainly correctable.

It would be understandable if BYU got a little jittery with no automatic qualifier available to the RMLC this spring, but there is still plenty of heft on the schedule to get the Cougars back in the postseason mix.

All eyes will be on that Simon Fraser game in a couple of weeks, however.
My Quick Five

Division I
1. Michigan State (2-0) – Can't bounce the champs until they lose.
2. South Carolina (3-0) – Three ranked wins and now a rest before Va. Tech.
3. California (4-0) – A couple of home trap games await if not careful.
4. Liberty (1-0) – Clemson game next weekend is going to be fun.
5. Concordia-Irvine (2-0) – Eagles should be 4-0 with Northeastern coming to town.

Division II
1. Minn.-Duluth (1-0) – Beat the champs on the road, you win prizes.
2. St. Thomas (0-0) – Tommies head to Fargo this weekend. Big one.
3. Kennesaw State (5-0) – Three ranked wins already for the Owls.
4. Grand Valley State (0-0) – We've got another three weeks to wait for the Lakers.
5. St. John's (1-0) – So far, so good for the Johnnies.
Caught on video: the exact moment Coach Tony Scazzero got his 500th career win

Not caught on video: Him telling us all we did a really good job today and totally didn't cuss at us for dumping water on him on a chilly/windy February afternoon pic.twitter.com/taFdKJhYCM
— Texas A&M Men's Lax (@TexasAggieLax) February 17, 2019
Slides & Rides

Division I
As expected, Tony Scazzero won his 500th game as the head coach at Texas A&M with a comfortable victory over Texas State on Saturday. It can't be said enough: Congrats, coach! Scazzero started the back nine toward 1,000 victories by beating Texas on Sunday…Auburn is now 5-0 with a sweep of Texas and TCU. The Tigers still need a ranked win to really catch people's eye, but they've done everything they can to this point…didn't expect West Virginia to go into the Lone Star state and steal everyone's lunch money, but that's what they did at the Big 12 Classic. Big 12 champs! Good for the Mountaineers...Florida got humbled by Georgia Tech, but it's not the end of the world. The Gators are still 4-1 with several key games left. Stay the course.
Division II
Montana went 0-2 on its UMLC trek, losing to St. John's and North Dakota State, but the Grizzlies are going to be better for it. They won't see anything the rest of the year like what they just saw. Plus, you know the committee made note of that trip…Loyola Marymount just improved to 4-0, including a convincing win over No. 21 UC Santa Cruz. Keep an eye on the Lions.

Have a candidate for Commanding Performance of the Week powered by Under Armour or Pearl's Goalie of the Week? Fire those nominations to [email protected] ASAP!