Opinion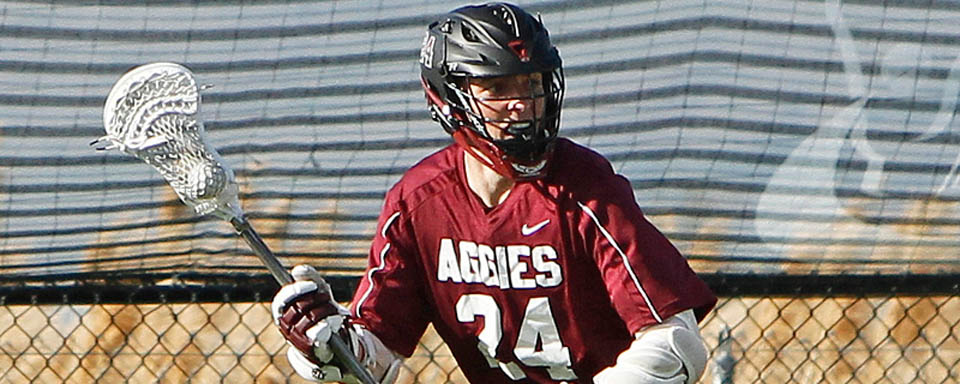 Weekend Watch: A&M's Respect Quest
by Jac Coyne | MCLA.us

LA CROSSE, Wis. – When one walks into the Texas A&M locker room, he is greeted with the 2022 New Balance MCLA Division I Preseason Top 25 Coaches Poll tacked to a bulletin board.

Texas A&M is not among those Top 25.

No Lone Star Alliance team is among those Top 25.
WEEKEND SCHEDULE: FRIDAY | SATURDAY | SUNDAY

Everyone understands that preseason polls aren't worth a whole lot in terms of predicting a season. That truth is magnified this year with two years of missing information as opposed to just a single offseason.

Tony Scazzero, the Texas A&M coach and longest active coach in MCLA history, understands this. You don't work in the profession for four decades and have your head in the clouds like some of the younger coaches.

"With two consecutive cancelled seasons, it is difficult to assess what teams have in terms of incoming and returning talent," he said.

Still, that poll hangs on the bulletin board for a reason.

They may not have much value predicting the future, but polls can be a powerful motivator. Disrespect has been the catalyst for numerous memorable seasons in our league.

A&M's quest to prove the pollsters wrong starts on Saturday when the Aggies make the two-hour bus ride to San Marcos for a season-opening LSA tilt against Texas State.

That game will be the first on a schedule that is one of the stiffest that A&M has put together is several seasons.

In addition to the primary goal of getting to the LSA tournament by subduing State, TCU, Southern Methodist and defending conference champ LSU, the Aggies have a stacked non-conference slate.

Clemson, Colorado State, Oregon State, Texas, Brigham Young, Utah Valley and Colorado all appear on the A&M schedule.

"We feel we have a strong team this season and the only way to back that up is to play strong competition," Scazzero said. "The players are excited for the season to begin and the opportunities to play high-level competition."

A&M is the favorite in the LSA this spring according to the conference preseason coaches poll, but like the national poll, it won't mean anything unless the Aggies live up to their own expectations.

"Play our game, judge our performance by our standards, and limit the distractions," said Scazzero of the internal A&M messaging.

If the Aggies follow that mantra, the wins, poll rankings and respect will follow closely behind.
GAMES I'M FOLLOWING

Florida at LSU, 7 p.m. – Friday
The defending LSA champs entertain a Florida outfit eyeing a visit to Texas in May. The Tigers have a new coach, but a win here would solidify their contender status in the conference.

Florida Poly at South Florida, 8 p.m. – Friday
The Phoenix are a new squad in SELC-II and they'll test their chops against Division I South Florida. Expectations are relatively low for both these programs considering their conference competition, but I'm always curious about how new programs adapt.

Cal Poly at USC, 1 p.m. – Saturday
When things swirled down the toilet in March of 2020, Cal Poly was on top of the polls and seemingly headed toward a clash with UNH in the title game. What do the Mustangs have now? USC is a no joke season opener.
Appalachian State at Coastal Carolina, 3 p.m. – Saturday
The Atlantic Lacrosse Conference (ALC) Division II opens for business with Appy State and the Chants throwing down in in Conway, S.C. Either of these teams could be a threat to Wake Forest.

West Virginia at Clemson, 1:30 p.m. – Saturday
Judging by the chatter in my digital mailbox, the expectations for the Mountaineers is quite high this spring. I dig it. If they take down a stacked Clemson squad on the road, open up a seat on the bandwagon for me.

Nevada at Stanford, 12 p.m. – Sunday
This Sunday matinee may not move the needle for many, but Nevada was an intriguing team before the troubles and Stanford is always a quality brand. The winner here will get some extra votes.

Wake Forest at NC State, 2 p.m. – Sunday
This nice inter-divisional friendly opens the ALC action on Tobacco Road. Wake Forest is the team to beat in Division II while NC State feels like a legit dark horse in D-I.
SLIDES & RIDES
- Texas A&M was the first team in the MCLA to take advantage of the new rule allowing a Division II squad on the same campus as an MCLA D-I outfit.

"The second team began when our roster size exceeded 50 players," said A&M D-I coach Tony Scazzero. "It was a simple response to find a way to get all players some playing time. It offers everyone that wants to represent their university or college in intercollegiate competition."

The A&M D-II team competes in the LSA and will have a crack at the automatic qualifier. The D-II players can't participate on the D-I side during the same season, but they can still get to Round Rock.

Adding the D-II option was a no-brainer for Scazzero.

"The template already exists on campus to field a competitive team. Duplicating it made a lot of sense," he said. "It's been a fun and rewarding experience to have so many players able to play in college at a competitive level. Another reality is there is not intramural lacrosse available."

Interested in adding a D-II option at your school? Contact your conference director.

- Want your team to take over the MCLA's snapchat account for a weekend or game? Send a request to [email protected].

- The Warrior Player of the Week and the Pearl Goalie of the Week awards are officially open and the first round will be announced in the middle of next week. Coaches, if you have a candidate worthy of either of these awards, send the nomination to [email protected].